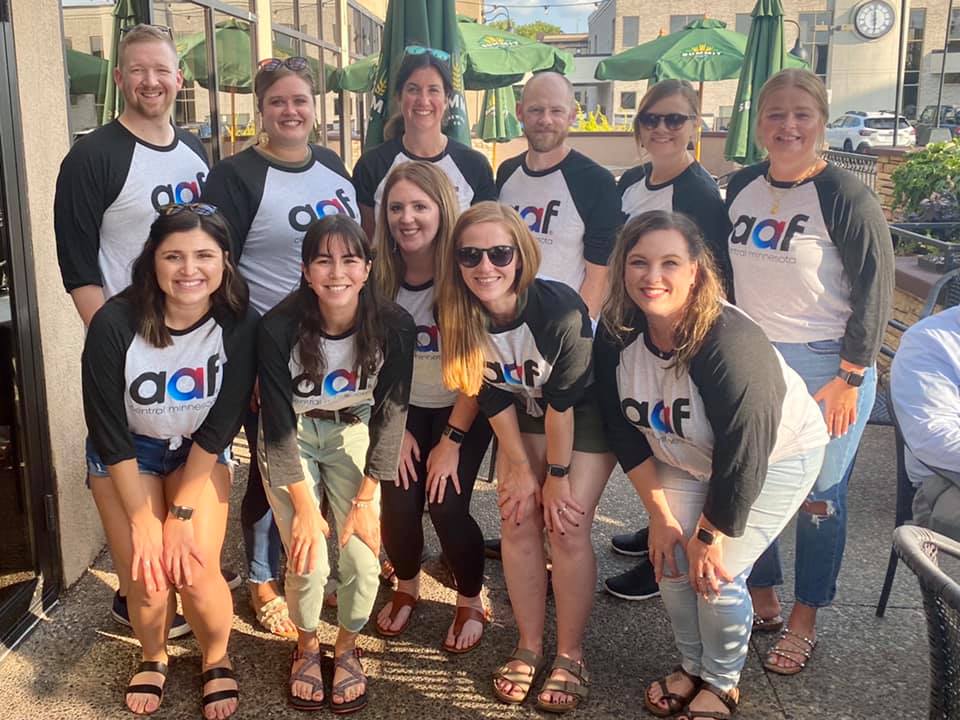 Have you ever had that perfect night where everything fell into place and it's hard to find the words to describe just how great it actually was? That's exactly how we're feeling trying to recap our first-ever AAFCM Kickoff Party.
We're still salivating over the delicious pizza. Green Mill did not disappoint. As if that wasn't enough, they also helped us create a signature drink for the event. What was the inspiration? Glad you asked! Well, when you attend the American Advertising Awards (AAA), you have the opportunity to win an Addy award. So, we decided to give out our own "Addy" in the form of a delicious beverage for our members and attendees to enjoy. They've earned it. So "The Addy" was born!
Didn't have a chance to try this delicious drink? Make your own at home!
The Addy:
1 oz Saint Germain
1 oz Gin or vodka
Soda water
Lime Juice
Splash of Cranberry Juice
There was no better place to enjoy this cool and refreshing drink than out on the patio, listening to the musical stylings of the one and only Askel Krafnick. Not only did he provide great entertainment, but he also walked away with a free ticket to the AAA's in one of our three drawings. Brittany Kapsner also received a ticket to the awards show and our biggest giveaway of a free one-year membership was awarded to Amber Miller. Congrats to you three! Look for more giveaways and fun throughout the season.
We weren't kidding when we said we were ready to make this a season to remember and this was a great way to kick off the season. If you didn't immediately leave this event and sign up for a membership, what are you waiting for!? This is just the beginning of an incredible programming year. What can you expect to see?
Have you ever wondered what it's like to start a business? You won't want to miss Hustle Hour in September.
Is history your jam? Keep an eye out for our first-ever Ancient Advertising Luncheon at the end of September.
Do you fancy yourself a designer? You'll want to show off your skills in this year's CMYK Poster Show.
Or are you just looking for some fun social events where you can network with other creatives? This is the place for you!
Keep an eye out for all our fun events that will be announced this year!
Thanks to everyone who came out to support AAFCM in our first event of the season and we look forward to seeing you all throughout the year!